The world is moving from a dependence on fossil fuels towards a more sustainable biological-based economy – the bioeconomy. Science-based technologies can offer innovative solutions to generate wealth, jobs and environmental benefits from this global opportunity.
The New Zealand Bioeconomy in the Digital Age (NZBIDA) is a key initiative developed by AgResearch, designed to enable the transition to diversified landscapes, utilise digital technologies and data for land use design and decision making to connect food and bio-based product attributes across the value chain.
AgResearch Partnerships and Programmes Director, Stu Hall is leading our next Blinc vibe event and will be sharing AgResearch's refreshed Science Plan and an overview of the NZBIDA programme.
Wednesday 8th May
4.00pm - 5.30pm
Blinc Workshop
We'll provide drinks and snacks to get you through your 4 o'clock munchies and get your networking juices flowing.
Timings
4.00pm - Networking and Drinks
4.15pm - Presentation from Richard Gordon
4:45pm - Q&A Session
5.00pm - Networking
5.30pm - Event finishes
About the Speaker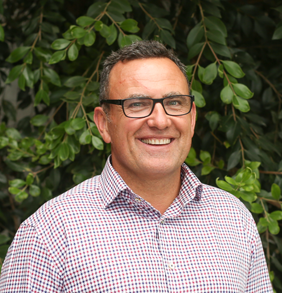 Stu Hall
Prior to commencing at AgResearch, Stu spent the previous eight years with ANZCO Foods, the past four as General Manager Sales and Marketing with global responsibility for commercial activity.
Prior to ANZCO Foods, Stu spent 15 years with DB Breweries in a number of sales & commercial roles, the last of which was National Sales Manager.
Stu's key areas of experience include sales & marketing execution, leadership and strategy development.
Click here to see more events